ID No: 9905
Name: Torei Enni
Birth and Death: 1721-1792
Section: Zen. Rinzai
Temple: The Myoshin-ji branch. Ryutaku-ji, Mishima, Shizuoka.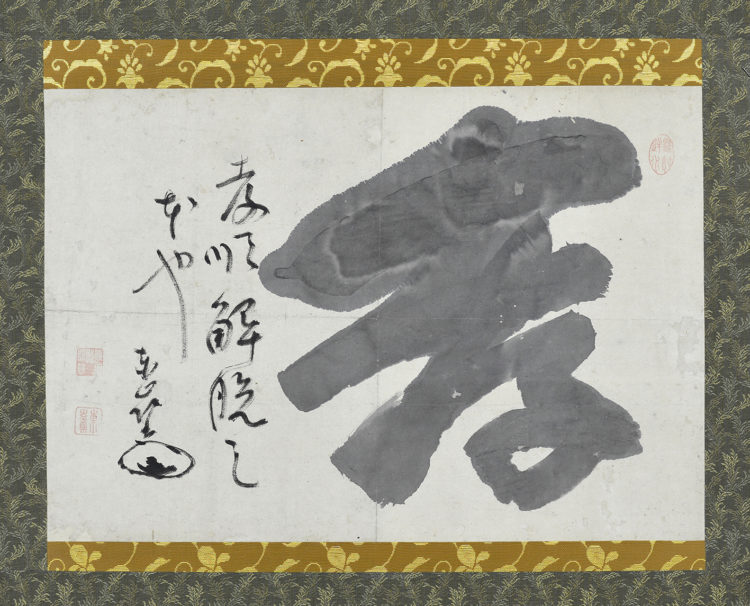 Text: " Filial piety " Take care of your parents and obey, it is a base of perfect freedom.  Torei ( signature ).
Style: Horizon silk mounting. Normal style.
Condition: Paper rough slightly. Mounting good. Repaired.
Whole dimension: 124*48.5   Paper dimension: 32*46.5
Box: Paulownia
Price: 

¥380,000
Pen name: Sanko-kutsu, Bubu-an. One of the main Dharma heirs of Hakuin. He also practiced Zen under Kogetsu, Suigan and Daido Bunka. He wrote 'Shumon Mujintoron' when ill in bed in 1748. It was highly praised by Hakuin. He always attended on Hakuin and helped his missionary work for a long time. He became the abbot of Ryutaku-ji after Hakuin's death.