ID No: 10508
Name: Tekisen Genro
Birth and Death: 1845-1920
Section: Zen. Rinzai
Temple: The 558th abbot of Myoshin-ji, Erin-ji, Yamanashi.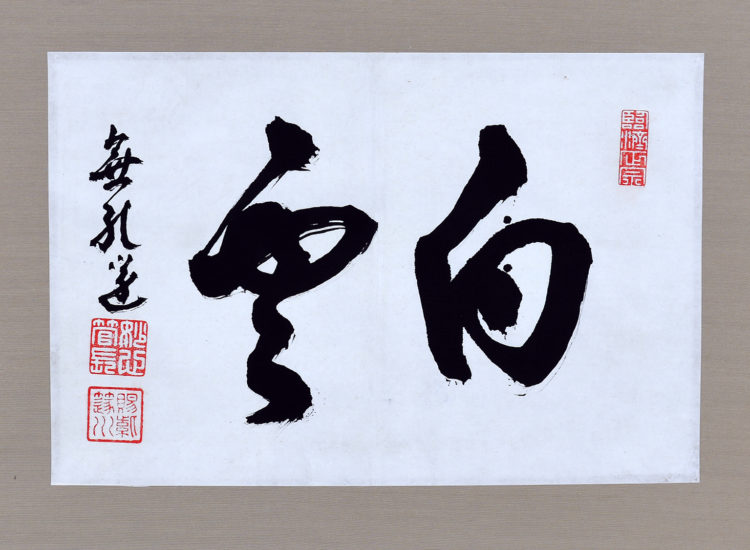 Text: White clouds, mukuteki.
Style: Horizon silk mounting. Tea ceremony style.
Condition: Paper fine. Mounting good.
Whole dimension: 129*45.5    Paper dimension: 23.4*35
Box: Paulownia
Price: 

¥120.000
Pen name: Daibai-shitsu. Mukuteki. Disciple of Daikyu Zengyo in Sogen-ji, Okayama. Dharma transmission from Ekkei Shuken. He was invited to be the abbot of Erin-ji in Yamanashi in 1878. He was selected to be the chif abbot of Myoshin-ji in 1915.