ID No: 11977
Name: Reigen Eto 
Birth and Death: 1721-1785
Sect: Zen. Rinzai
Temple: Zensyo-ji, Kyoto.  Rokuou-in.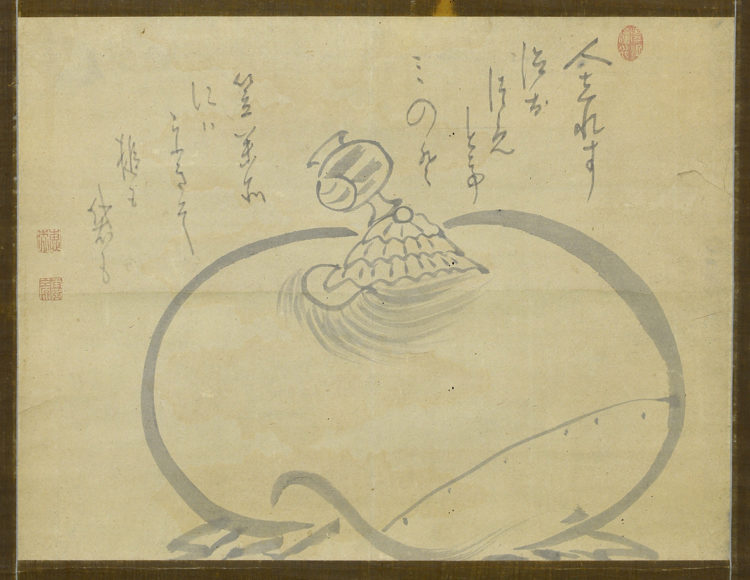 Style: Paper tea ceremony mounting
Condition: Paper Fine, Originally Mounting
Whole dimension: 124.8*62.6 
Paper Dimension: 42*55
Box: Paulownia
Price: 

380,000JPY
Honorific name; One of the main disciples of Hakuin Zenji. He was the first disciple to bring Hakuin Zen to the 5 main temples ranked by the government in Kyoto.