ID No: 9683
Name: Mutoku Ryogo
Sect: Zen.Soto
Birth and Death: 1651-1742
Temple: Jissyou-in,Ishikawa. Hoda-ji, Ueno Tokyo. Dainei-ji, Ymaguchi. Zuigan-ji, Simane.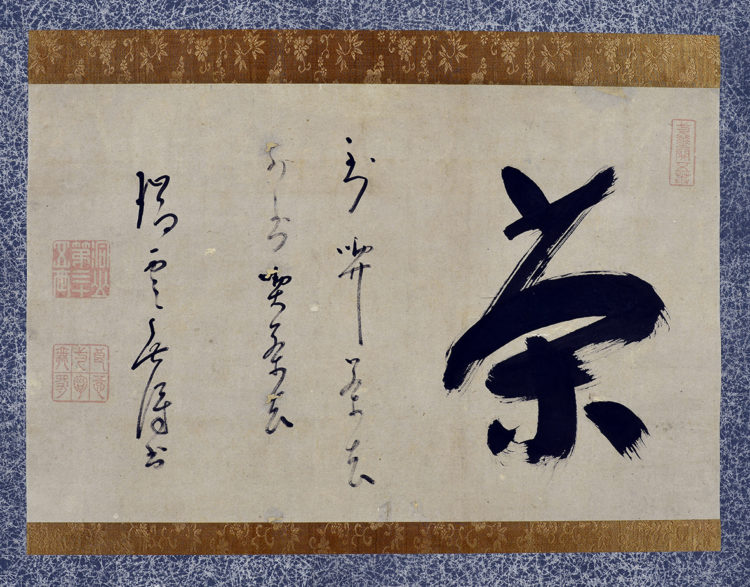 Text:  Tea.   

Anyway, you have reached or not.  Have a cup of tea. Painted by Zuiun Mutoku.
Style: Horizontal Paper Mounting
Condition: Paper Fine, Mounting Fine 
Whole Dimension: 111.2*59.2  Paper Dimension: 29*46.6
Box: Paulownia
Price:

600,000JPY
He came from Aizu. His secular surname was Yamaguchi. Dharma transmission from Kaiou Junho. At beginning, he practiced Zen under Rihoku Ryojuu in Kissho-ji, Edo. He also practice under Ingen, Mokuan, Cho'on and Dokutan in Obaku and Bankei in Rinzai. Then he moved and practiced under Kaiou in Jisso-in, Kaga. He became the abbot of Shohuku-ji in 1689.