ID No: 
11614
Name: Kanrei Jikun
Birth and Death: 1730-1808
Section: Zen.Rinzai
Temple; The Kosho-ji sect. Kosho-ji in Horikawa, Kyoto. The Dharma heir of Hakuin Ekaku Zenji.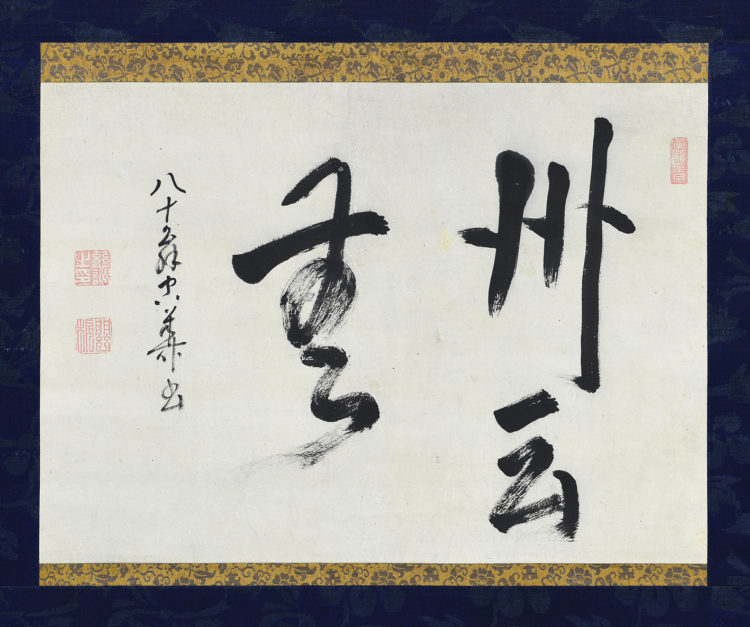 Text: Joshu (Zhaozhou) said " MU ! "  ( nothingness ).  80 years old Kuge.
Style: Horizontal silk mounting. Tea ceremony style.
Condition: Paper Fine. Mounting Good.
Whole Dimension: 
108*56.4
Paper Dimension: 
33.5*46.2
Box: Pulownia
Price:

140,000JPY
Pen name: Kuuge Shitsu. He studied Zen under Hakuin Ekaku for more than 20 years. He became the abbot of Kosho-ji and trained an Zen monks more than 20 years. Kosho-ji was destroyed in the Great Fire of the Tenmei era, 1788. He rebuilt the temple. He transmitted the Hakuin's Zen teaching longest as the Hakuin's studens.