ID No: 12302
Name; Ienaga Ichido
Birth and Death: 1883-1952
Sect: Zen. Rinzai
Temple:
The Tofuku-ji branch, chief abbot. Yukoji, Nagasaki. Zuisen ji, Aichi.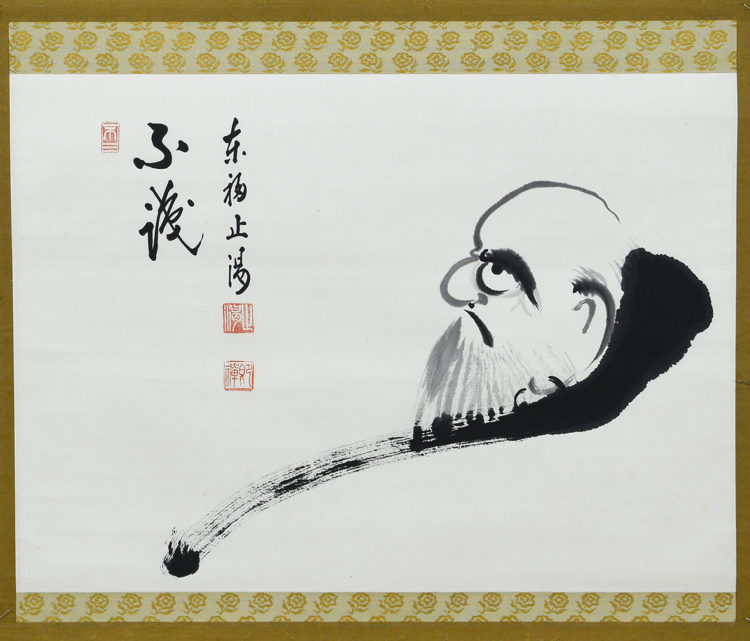 Text: Painting of Bodhidharma, " I don't know " Tofuku Shikatsu.
Style: Horizontal silk mounting
Condition: Paper fine, mounting good.
Paper dimension; 33.5*46.6
Whole dimension; 128.7*49.7
Box: Paulownia
Price
: 

 50,000JPY
Pen name: Shikatsu-an. He studied under Tokai Yuzen, Takagi Dokuho. Dharma transmission from Takagi Dokuho. He was inaugurated as the Master of Zuisen ji.